Restaurant Slotskælderen, Fortunstræde 4, 1065 København K

(45 ) 33 11 15 37
Bordbestilling modtages kun telefonisk ~Reservation by phone only
dishes
examples / decor / historic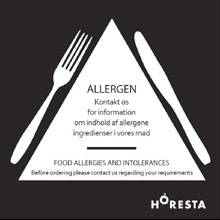 Please inform us if you have any allergeis we need to be aware of
Klassisk dansk smørrebrød - Traditional danish open-faced sandwiches.
Slotskælderen hos Gitte Kik er en traditionsrig frokostrestaurant med et stort og delikat udvalg af klassisk dansk smørrebrød.
Utallige sammensætninger, varme som kolde retter - A myriad of configurations, hot as well as cold dishes.
Åbningstider / Open
Restauranten
Køkken / Kitchen
Tirsdage / Tuesdays
10-17
11-15
Onsdage / Wednesdays
10-17
11-15
Torsdage / Thursdays
10-17
11-15
Fredage / Fridays
10-17
11-15
lørdage / Saturdays
10-17
11-15
+ yderlige alle mandage i december - Lukket alle helligdage/closed on bank holidays
Further closed on ( dates included ) : 1. januar 2017, 13- 15. april 2017, 12-13. maj 2017, 25. maj 2017, 4 juli - 5. aug. 2017, 24- 26. og 31. december 2017.
Priser / Prices
Priser rangerer fra 69 kr - 145 kr pr styk. / Prices ranges from 69 dkk - 145 dkk a dish
foto:Scanpix
Slotskælderen hos Gitte Kik v/ Frank Due
Fortunstræde 4
1065 København K
Slotskælderen hos Gitte Kik is a Michelin Guide recommended restaurant and listed in the unique Zagat Worlds Top Restaurants.
The worldfamous Newsweek Magazine placed Slotskælderen hos Gitte Kik at "The perfect 100 world-class attractions in world class cities" and wrote: "Forget Noma. This 1910 lunch restaurant near Parliament offers tried and true herring delicacies, eel and egg sandwiches, and "the veterinarian's night snack"—black bread with liver pâté, aspic, and salt beef. Thorvald Stauning, the prime minister who won the 1935 election with the persuasive slogan "Stauning or Chaos" before introducing the social-welfare state, was a regular."
KIG INDENFOR:


Slotskælderen var med til udviklingen af klassisk dansk smørrebrød på DK frimærker
Frimærker og jubilæumshæfte kan erhverves fra Slotskælderen hos Gitte Kik - Stamps avaiable in the restaurant, as well as postcards.